Cub Scout Automotive Safety Patch Program
Safe Kids Buckle Up and Chevrolet have teamed up with the Boy Scouts of America to teach Cub Scouts and their parents and caregivers about safety in and around vehicles.
These hands-on educational activities are conducted by Safe Kids Coalitions and held at Chevrolet dealerships designed to educate families with older children — ages 7 to 10 — about being safe inside and outside of moving and parked vehicles. After the Scouts successfully complete all of the educational stations, they are presented with their Automotive Safety Patch.
Safe Kids has received an overwhelming response to the advertisement in Boy's Life Magazine. We have created this site to expedite the process of matching up interested packs and Safe Kids coalitions, and Chevrolet dealerships.
Safe Kids coalitions are independently operated and unfortunately, if there is not a Safe Kids coalition or chapter located near the interested Cub Scout pack, it may not be possible to hold an Automotive Safety Patch event at your location.
Forest Preserve District of Cook County
The Forest Perserve District of Cook County operates
6 nature centers, 5 overnight camping facilites (cabin &
tent camping) for youth organizations, 8 hiking & bicycle
paved black-top trails and over 40 lakes for recreational
sport fishing.
These adventures make for some great and exicting
program opportunities for Cub Scout Packs, Boy Scout
Troops and even Venture Crews.
Vertical Endeavors Indoor Rock Climbing
Upper Limits Rock Gym and Pro Shop
Upper Limits
Rock Climbing Gym and Pro Shop
Is your troop/patrol looking for an exciting activity that builds trust, communication, and encourages personal success? Whether your troop/patrol is climbing for the first time, or returning for more adventures, Upper Limits is dedicated to helping you achieve greater heights. Group discounts for Scout groups are available.
Scout Field Trips at the Score
Scout Field Trips at the Score
Individual field trips can be customized to meet troop needs from belt loops to merit badge requirements. Field Trips are offered Friday and Saturday evenings. Visit http://www.scorelearning.com or CLICK HERE for more information.
LEGOLAND Discovery Center Chicago
America's First Indoor LEGOLAND!
LEGOLAND Discovery Center Chicago
Take a trip to LEGOLAND Discovery Center in Schaumburg, IL. Scouts and chaperones will receive a fantastic discounted rate of $ 6.00 when they visit the attraction during the second weekend of every month starting August 8th - 10th, 2008 through August 7th - 9th 2009. This is over 50% off the regular retail rate for both childern and adults. Enjoy learning about industrial design principles while building imaginative LEGO creations and sharing a team-building experience with your unit.
Mad Science
Mad Science
Sparkling Imaginative Learning!
Who is Mad Science?
We are the world's leading fun science providers!
Mad Science is on a mission to spark the imagination of childern everywhere with exciting, live, interactive programs, that instill a clear understanding of what science is really about, and how it affects the world around us.
Mad Science is proud to offer a large selection. All of our programs are led by highly qualified instructors using unique equipment, and are performed at the location of your choice! Call today and find out just how easy it can be to spark imaginative learning in your Scouting program.
Mad Science can be used at your troop/pack or den/patrol meeting's, special district events, Court of Honor's and/or Cub Scout Blue & Gold Dinners.
Mad Science also has programs to help your Cub Scouts achieve their advancement goals!
Call today to find out how we can help you spark imaginative learning in your Scout program at (773) 227 - 3345 or
madscientist@mschicago.com
Field Trip Factory
Free Field Trips
Fun, Interactive Lessons for Scouts
Childern Learn by Doing!
"There is no teaching to compare with example"
– Sir Robert Baden-Powell
Field Trip Factory is your resource for FREE, fun community-based field trips. For over 10 years, scouts around the country have enjoyed the educational experience of our field trips. These field trips foster hands-on learning and may help to fulfill badge requirements.
Our field trips give scouts the opportunity to learn valuable lessons appropriate to their age and grade level. Life skill lessons for scouts include: Healthy Living, Nutrition, Fitness, Careers, Animal Welfare, Life on the Farm and Personal Safety.
Schedule your field trip today!
(800) 987 - 6409
CLICK HERE to download a flyer...
Illinois Poison Center
Illinios Poison Center
Free Workshop & Training
The Illinois Poison Center's Poison Prevention Education Resource Center offers free workshops and training. The workshop and training will make for a great Scouting program opportunity for your unit.
Any questions, concerns, or to start planning your unit's free workshop or training please contact Laura Bahena at (773) 403 - 0160.
Illinois Railway Museum
Illinois Railway Museum
7000 Olson Road
Union, IL 60180
Operation: May thur October
To start planning your unit's outing please call
1-800-BIG-RAIL or 1-815-923-4000
Splash Station Waterpark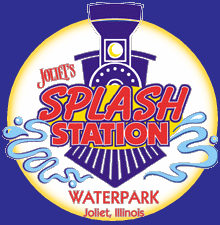 Season Opens - Memorial Day Weekend
Season Closes - Labor Day Weekend
Joliet Splash Station Waterpark
2780 U.S. Route 6
Joliet, IL 60436
View the brand new
Splash Station television commercial!
VIEW COMMERCIAL HERE
To start planning your units group outing
today please contact (815) 741 - 7250 or
visit http://www.jolietsplashstation.com
Fleetwood Skating Rink

Group Skate Parties
Fundraiser Opportunities
Fleetwood Skating Rink
7321 W. Archer Avenue
Summit, IL 60501

To start planning your units group skate party or
fundraiser please contact (708) 458 - 0300 or visit
http://www.fleetwoodrollerrink.com
Ottawa Scouting Museum
The Ottawa Scouting Museum is located in Ottawa, Illinois.
It is a privately-owned, not-for-profit organization administered and operated by volunteers. The Ottawa Scouting Museum was founded to promote and preserve the colorful and proud traditions of Boy Scouting, Girl Scouting and Camp Fire, via exhibition of the past of these organizations with memorabilia from its vast collection, and the development of a variety of educational programs for all youth.
The OSM has no affiliation with local or national councils and does not receive any city tax dollars for operation. The OSM building belongs to the City of Ottawa and has been leased to The Ottawa Scouting Museum Association for 25-years.